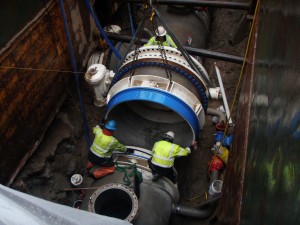 ICM Group, Inc. is a company that is dedicated to its employees. We recognize that you represent us on a daily basis and value your professionalism. We are always looking for honest, experienced, and dedicated construction management professionals who want to work for a forward thinking company.
Resident Engineers
Our Resident Engineers have a great deal of responsibility, that is why we look for candidates of the highest caliber. We are looking for engineers with the following types of experience:
Ability to work in a team.
15+ years Construction Management experience.
California licensed professional engineer.
10 years experience working as a resident engineer.
2 years experience working as a contractor.
Strong verbal and written communication skills.
Ability to work with clients and contractors.
Ability to satisfy client needs.
If you are ready to work with the best, please apply.
Inspectors
Our inspectors work as part of of a team and focus on the construction of all trades in each project. This is key to helping a client have a successful project. We are looking for a wide range of inspectors with varying degrees of experience. We train as needed, certification is preferred (RCI, ICC, ACI, etc.). Strong verbal and written skills are a must as are interpersonal skills to work with the contractor and construction management team.
If you are ready to maximize your potential in the inspection field, please apply.
---
Submit Resume
Mail resumes to the address below.
ICM Group, Inc.
2795 E. Bidwell St., Suite 100-149
Folsom, CA 95630
To submit a resume electronically, click here.
Please submit all resumes in Microsoft Word format only.